Annual Canal Events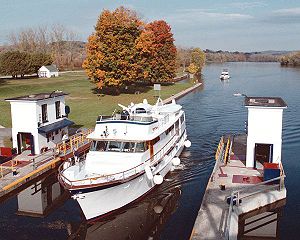 Below you will find annual and specific canal events sorted by date. If you want to create an event, please do so by adhering to the style below, and if your description is more than three lines, create a page and use a link too.
April
Canal Clean Sweep

The Annual Canal Clean Sweep is held in conjunction with Earth Day to clean up the Canalway Trail and public areas along the New York State Canal System. For more information on how to participate, please contact Parks and Trails NY at [email protected]
May
June
Canalway Trail Celebration

The annual Canalway Trail Celebration, a group of events across the state coinciding with National Trails Day on the first Saturday in June, highlights the growing prominence of the Canalway Trail corridor as a world-class recreationway and tourist destination for visitors and residents. For more information on how to participate, please contact Parks and Trails NY at [email protected]
Fairport Canal Days

The Fairport Canal Days festival is one of the premier annual Arts and Crafts festivals in the Northeast, attracting nearly a quarter-million visitors each year! It is held annually during the first full weekend of June in beautiful Fairport, NY, along the banks of the historic Erie Canal.
Feeder Canal Canoe and Kayak Race

Go back in history in this 5 mile race along the old Feeder Canal in Glens Falls. This is a race for people of all skills, including classes for those seeking recreation and those how race competitively.
Chittenango Landing Canal Boat Museum Canal Fest

Annual Chicken BBQ, Craft Demos (Blacksmithing, Tinsmithing, Basket Weaving, Woodworking, Broom Making, Chair Caning, Quilting, Spinning), Weaving, Art Show, Horse-drawn Wagon, Rides, Kids Games, Puppet Show, Lucille Mule, Children's Magician, Sculptured Balloons.
July
Jordan Erie Canal Celebration & Village Wide Yard Sales

Celebrating the original Erie Canal while promoting local businesses and organizations this event offers families from around Central New York a fun, entertaining, educational and affordable way to spend the day together.
Statewide Cycling the Erie Bike Tour

The annual "Cycling the Erie Canal" from Buffalo to Albany. Riders cover 40-60 miles per day and there are numerous events planned along the way. For more detailed information, visit the Parks & Trails NY Website.
Tonawanda Canal Fest

Canal Fest of the Tonawandas Inc. along the Erie Canal. Celebrates the history of the canal with the food, crafts, music and more!
Oswego Harborfest

Oswego's renowned event that is topped off by its Entergy Nuclear Northeast Fireworks Spectacular.
Spencerport Canal Days

The annual Spencerport Canal Days featuring a canal canoe race, music, vendors, car show, kids events, and more! Check out the Spencerport Canal Days web page for more information.
August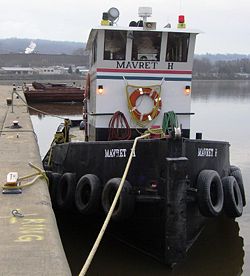 Canal Splash!

The annual Canal Splash! consists of a coordinated series of over 100 locally organized events and activities across the entire Canal Corridor. Events and activities include nature and history walks, museum and gallery exhibits, rowing regattas, kayak and canoe outings, musical performances, boat tours and more.
Rome Canal Fest

Bring your children, your parents,your friends, or your neighbors, and spend a fun day at the waterfront, an evening listening to music, and finish the night with fireworks! The festival is family oriented with non-stop music and entertainment, karaoke contests, cake and cookie baking contests, youth bands, a kayak race, a duck race, a classic car exhibition, cotton candy, thrilling rides for children of all ages, and much more!
September
Palmyra Canaltown Days

The Palmyra Canaltown days is a family event that features canal rides, arts & crafts, a flea market, a parade, and much more!
November