Oneida Lake South Shore Boat Launch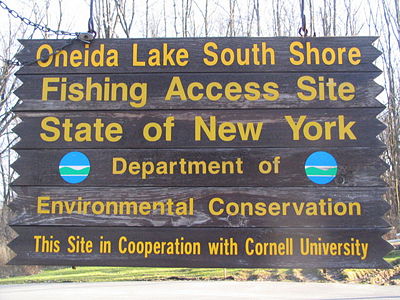 Located between Lakeport and Bridgeport on the southern shore of Oneida Lake, this free state boat launch offers boaters easy access to the entire Oneida Lake. Its central location makes going to exactly where you want easy.
Things to do
Launch boats -- 2 hard surface ramps
Picnic
More!
See Also
Directions
From West:
Take State Route 31 towards and through Bridgeport, once the speed picks up to 55 MPH, you will go up a small hill, and there will be the drive on your left. Look for the DEC sign on the right side of the road.
From East:
Take State Route 31 towards and through Lakeport. After about 1 mile you will pass Chapman Park, and about about another 2 miles on your left you will see the DEC sign. Turn right at the sign. If you enter Bridgeport you went too far.